Cornas - Red
We chose Cornas, perhaps one of the lesser known of the northern Rhône Crus, in which to extend the range of our terroirs. There are only 130 hectares of vineyards in this, the only commune to bear the name of its Cru. Syrah reigns supreme on the steep vineyard slopes. It is not hard to work out how Cornas got its name, which means "burnt land" in Celtic. It is hot in our parcel of Cornas, as it is throughout the appellation, with a dry heat which results in extremely ripe grapes




---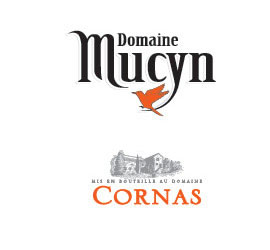 Tasting notes
The dark, opaque, almost black-red hue of our Cornas displays purple tints in its youth, which take on a beautiful amber tone over time. The wine is an explosion of red fruit on the nose, where subtle hints of violets and intense notes of pepper can also be detected. With age, the wine offers up aromas of truffle, liquorice and cooked fruit. This wine, which can be laid down for many years, has instant appeal due to the power of its tannins, which later acquire a smooth and velvety texture.

Food pairing suggestions: This wine, ideally enjoyed at 16°C, pairs very nicely with red meats, when young. With age, it is perfect with game.
Viticulture
This 100% Syrah comes from vines with an average age of ten years. They grow on a micro-terroir composed of granite and saprolite with schist, lying at an altitude of 320 m. The planting density is 7,000 vines per hectare. As with all the Domaine's vines, this plot is sustainably grown with phytosanitary treatments kept to a minimum. Vineyard work includes de-budding, leaf thinning and green harvesting to obtain the best maturity, while managing the yield (40Hl / ha). Harvesting, of course, must be carried out by hand and usually takes place in the first half of October.
Vinification
The harvested grapes are destemmed but not crushed. We carry out a cold pre-fermentation maceration and then launch the alcoholic fermentation. Maceration continues for 28 days with daily cap-punching operations. We keep a careful eye on the temperatures. Once completed, the wine is aged for 18 months in barrels before going into the bottle that will grace your table.