CROZES HERMITAGE - Red
Les Entrecoeurs
The name of this pure Syrah wine has been taken from an operation carried out in the vineyards. Pruning the "entrecoeurs" (lateral shoots) entails going through the vineyards at the start of summer to remove the superfluous branches. The sap is therefore concentrated in the other branches, those that will bear the fruit.
"Entrecoeurs, literally "between hearts", between "two hearts" in our case... This technical yet very poetic term also reminds us of Hélène & Jean-Pierre's shared labour of love. The heart of the collection, this wine has received plaudits from top international sommeliers.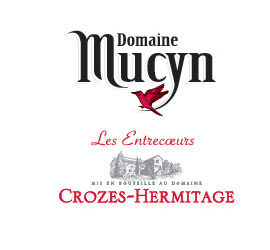 Tasting notes
The wine's crimson-flecked amaranth hue complements an intense nose of red and black fruits (Morello cherries, blackcurrants) and mocha, with spicy and liquorice notes.

On the palate, the wine shows fruit, a charming, slightly textured velvety body, and a fat which coats the palate with savoury tannins. The finish is long. Les Entrecoeurs can be enjoyed in its youth for those unable to wait. The more patient wine lover will discover that the wine can age nicely for up to ten years.

Like all fine red wines, the Crozes-Hermitage Les Entrecoeurs should ideally be served at 16°C. It pairs perfectly with a side of grilled beef, meat in a sauce (stew, coq au vin), a leg of lamb or vegetable gratins. Eastern dishes (tagine, sweet n'sour pork) also complement it nicely.


Viticulture
The wine's single varietal, the Syrah, comes from vines which are already old (40 years) and grown on outwash alluvial soils with siliceous pebbles, located on the 45th parallel. The vines are planted at a density of 5,000 vines/ha, giving a yield of 45 hl / ha. Harvesting is carried out by hand, as it should.
Vinification
The harvested grapes are destemmed but not crushed, and undergo a phase of cold pre-fermentation maceration. Alcoholic fermentation then kicks off and lasts for three weeks. Maceration is assisted with daily cap-punching operations. Jean-Pierre Mucyn prefers a moderate extraction resulting in lush, fruity wines with soft tannins.